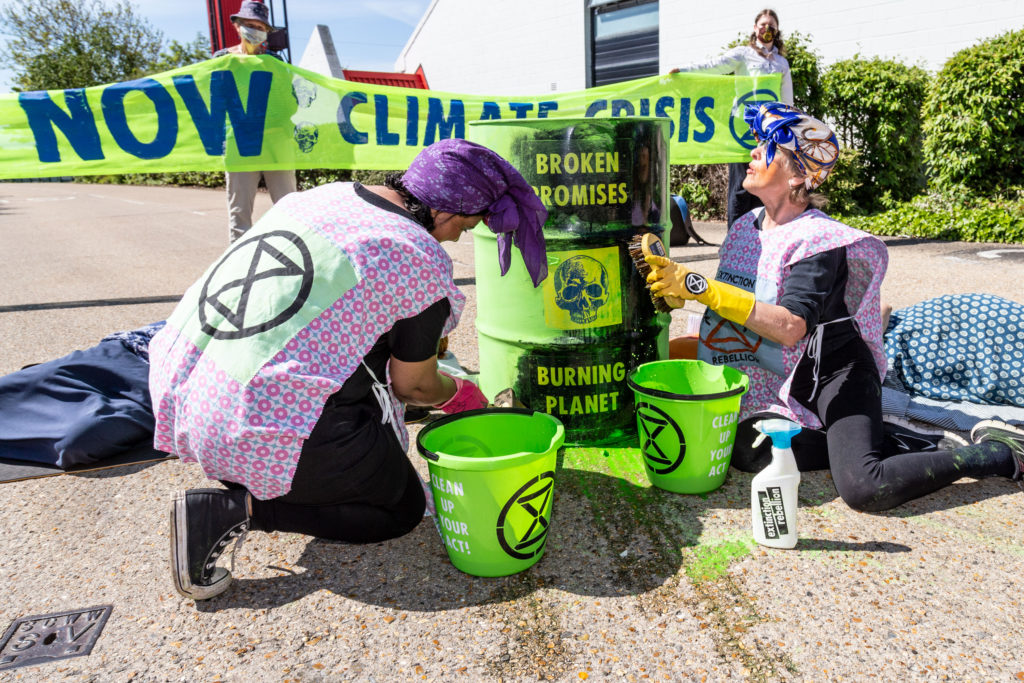 My photography practice is entwined with my interest in the relationship between human beings and the natural world.
As the Modern, industrial, consumerist way of life has spread around the world, it has created a global crisis that threatens human civilisation. My practice is to document and comment upon this crisis. I approach this in three ways:
I bear Witness to the way in which the Earth is harmed.
I celebrate what remains of the Wild Earth, the wilderness and diversity that is the source of all life, including our own.
I celebrate the actions of those who Rebel against the destruction of Earth and seek to amplify their actions and achievements.
The current crisis is devastating for the Earth, but it will survive. The fate of human civilisation is less certain. If we do not make urgent and radical changes to the way that billions of people live, human life will become very difficult. This is the story of our time and the story that I am committed to address in my practice.
As part of the Rebel aspect of my practice, I work with Extinction Rebellion to record their actions and protests. My work is regularly published in news sources to illustrate these events.
MA Photography from Falmouth University
Associate of the Royal Photographic Society (ARPS)
BA (Hons) Humanities from the University of Brighton.
Social Media
Twitter https://twitter.com/chrisjerrey
Instagram https://www.instagram.com/chrisjerrey/
Exhibitions
August 2021 – Source – Graduate Photography Online 2021
https://www.source.ie/graduate/2021/falmunivma/falmunivma_index.php
August 2021 – Retake The World https://flounder-blenny-4z7s.squarespace.com/
July 2021 – Photographic Museum of Humanity online https://phmuseum.com/cjerrey/grant-submission/37127
June 2021 – Earth Photo 2021, Royal Geographical Society, Kensington, London
(shortlisted in the Climate of Change category)
https://www.earthphoto.world/2021exhibition
October 2020 – Photo Fringe 2020, online https://2020.photofringe.org/exhibitions/rebel-for-life
September 2020 – contributed to Drilling Through the Anthropocene curated by Alice Owen https://extractingus.org/contributors/alice-owen/
August 2019 – Landings 2019, single-artist show at Martells, East Grinstead
Published
04/04/2023
Museums Association https://www.museumsassociation.org/museums-journal/news/2023/04/questions-raised-about-process-behind-smgs-adani-deal/#
12/01/2023
The Big Issue https://www.bigissue.com/news/activism/extinction-rebellion-just-stop-oil-quit-protest-2023/
13/09/2022
The Big Issue https://www.bigissue.com/news/activism/right-to-protest-explainer/
19/07/2022
Sussex Express https://www.sussexexpress.co.uk/news/people/east-sussex-councillor-accused-of-violently-shoving-extinction-rebellion-protestor-in-lewes-3775200 (pics 1 & 3)
01/04/2022
BBC News https://www.bbc.co.uk/news/uk-england-60951403.amp (Pink Boat pic)
22/02/2022
The Big Issue https://www.bigissue.com/news/activism/right-to-protest-explainer/
28/01/2022
The Big Issue https://www.bigissue.com/news/activism/how-to-organise-a-protest-the-big-issues-guide/
27/01/2022
Freedom News https://freedomnews.org.uk/2022/01/27/jailing-the-peaceful/
13/11/2021
Sky News https://news.sky.com/story/cop26-sky-news-live-blog-latest-updates-12444096
29/10/2021
Buzz Mag https://www.buzzmag.co.uk/sophie-howe-future-generations-act-interview/
02/09/2021
City AM https://www.cityam.com/extinction-rebellion-block-roads-bank-of-engalnd/
London News Online https://londonnewsonline.co.uk/climate-protestors-block-tower-bridge-as-residents-return-from-holiday-break/
19/08/2021
Evening Argus https://www.theargus.co.uk/news/19525439.extinction-rebellion-blockade-exxonmobil-hampshire-refinery/
17/06/2021
National Geographic Spain https://www.nationalgeographic.com.es/naturaleza/earth-photo-2021-historias-nuestro-planeta_17030
01/06/2021
The National https://www.thenational.scot/news/uk-news/19342093.oil-terminal-blocked-greenwash-protest-extinction-rebellion-activists/
Evening Standard https://www.standard.co.uk/news/uk/extinction-rebellion-government-cornwall-hamble-england-b938245.html
The Independent https://www.independent.co.uk/news/uk/home-news/terminal-blocked-extinction-rebellion-protest-b1857619.html
Irish Examiner https://www.irishexaminer.com/world/arid-40303601.html
Northern Echo https://www.thenorthernecho.co.uk/news/national/19342093.oil-terminal-blocked-greenwash-protest-extinction-rebellion-activists/
Oxford Mail https://www.oxfordmail.co.uk/news/national/19342093.oil-terminal-blocked-greenwash-protest-extinction-rebellion-activists/
12/12/2020
Sussex Bylines https://sussexbylines.co.uk/hungry-for-action-an-environmental-protest-fast/
03/08/2020
Surrey Mirror print edition and online https://www.getsurrey.co.uk/news/surrey-news/extinction-rebellion-protest-horse-hill-18706182